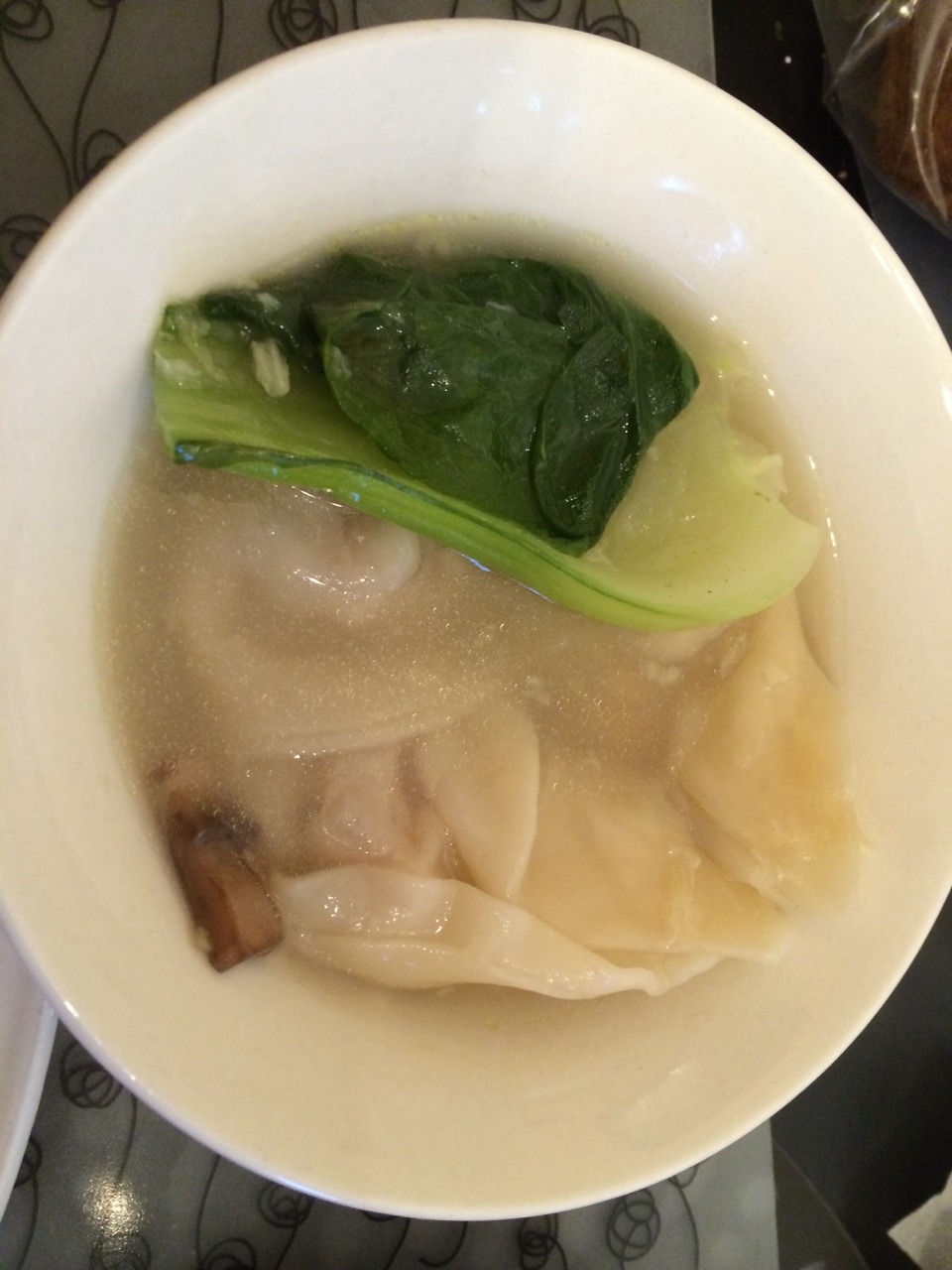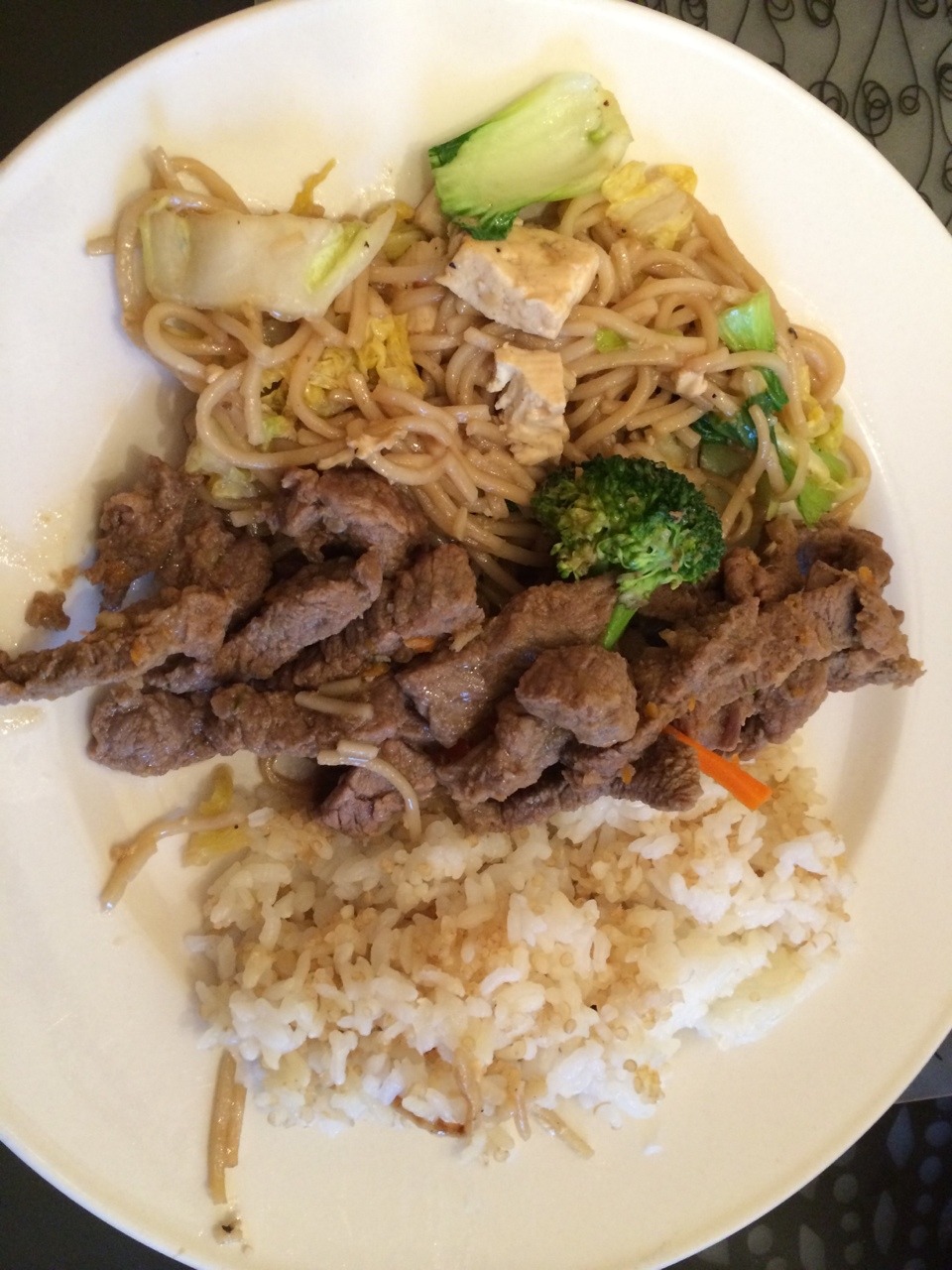 Wontons with turkey filling. Stir-fried lo-mein with tofu and napa. Bulgogi-like marinated beef.
Wonton Soup Recipe
Ingredients: ground turkey, napa, baby bok-choy ginger, garlic, mushrooms, pre-made wonton skin, chicken broth, salt, pepper, oil
Procedure
Brown ginger and garlic in some oil in a sauce pan. Add chicken broth and simmer. Add mushrooms and baby bok-choy. Add salt and pepper to taste and let simmer.
In a mixing bowl, mix ground turkey, shredded napa, diced mushrooms, salt, and pepper. Prepare a separate bowl containing egg (you may dilute with water if desired).
Using egg, turkey mixture, and wonton skins, fold wontons in manner described in video below. Place in simmering broth and turn up to heat, cooking until filling is cooked (15 minutes or so).
Wontons can be pre-made and frozen by laying separately on a dish inside the fridge. Separate layers with plastic wrap so they don't stick together.
Bulgogi Marinade Recipe
Review the bulgogi recipe below. Modifications are as follows:
Massage brown sugar and salt into the meat before adding to marinade
Ignore crushed pear
Add shredded carrots to marinade
Create marinade slurry by pulsing in food processor
Used chuck steak
Cut is thicker than bulgogi
Add carrots and broccoli when cooking beef
References
Wontons: http://www.foodnetwork.com/recipes/emeril-lagasse/wonton-soup-recipe.html
Folding wontons: https://www.youtube.com/watch?v=OGsFDKw38Bo
Bulgogi marinade: http://www.maangchi.com/recipe/bulgogi