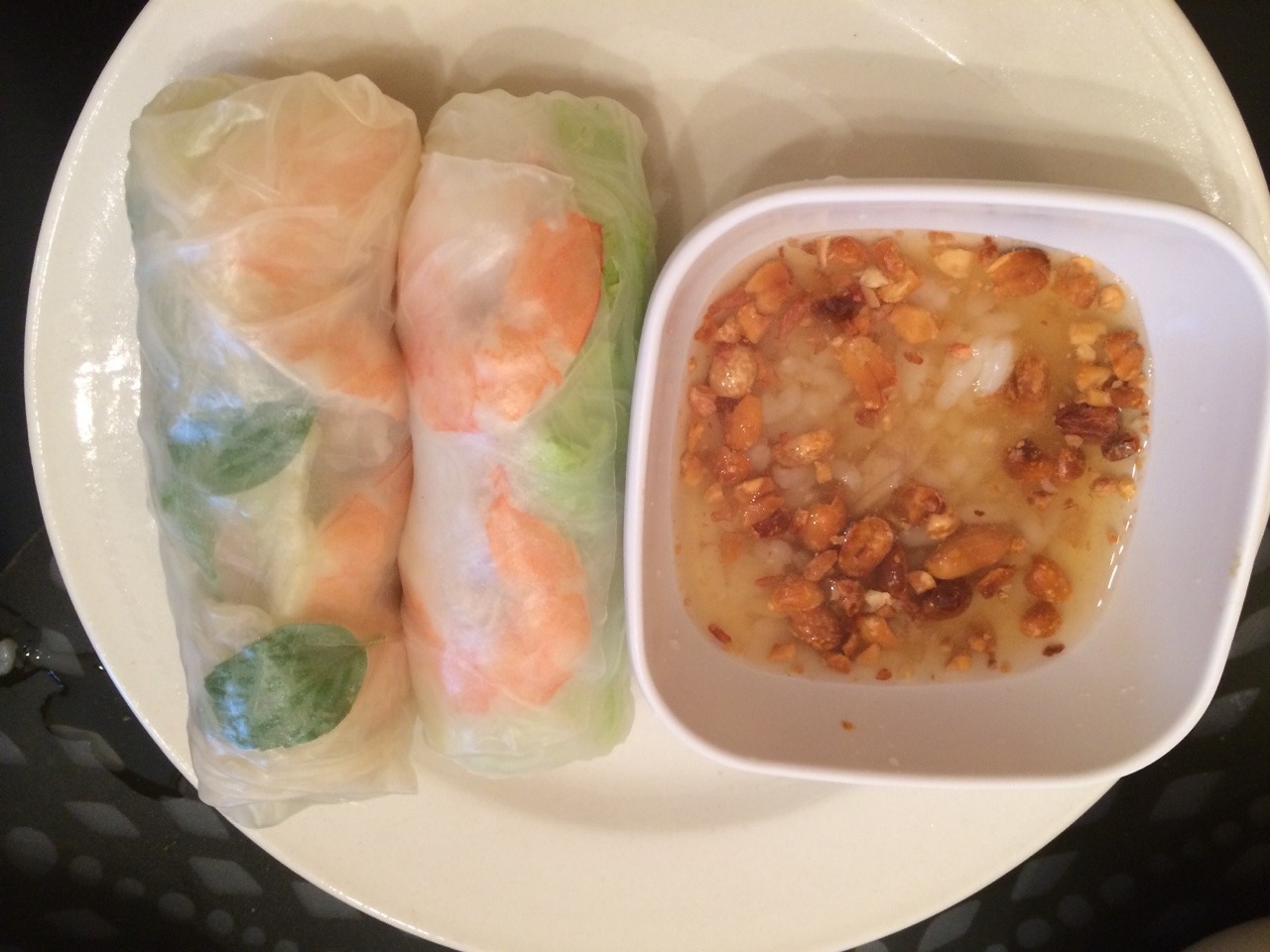 Gỏi cuốn (Summer rolls)
You can look up this recipe, but I don't use or refer to any particular one. For the pork, prefer pork shoulder, but any pork roast should be fine. Boil it in blocks until done.
Nước mắm (Fish sauce dipping sauce)
This is actually Lisa's mom's recipe. I tend to make a few changes, including reducing the amount of sugar, and adding sweet rice. Sweet rice can be made on the stove top. Make rice porridge and add some sugar. You want to add at least ¼ cup per 1 cup of rice.
1 cup sugar

¼ cup fish sauce

2.5 cup water

1 tsp salt

¼ cup vinegar

- melt sugar with a little bit of water til it browns a bit and bubbles.  When browned, add the 2.5 cups water

- add fish sauce. Put lid on or don't overboil or else your house will smell like fish sauce

- add salt

- cool (outside recommended)

- add vinegar and minced fresh garlic (4-5)

-taste

Optional: add crushed peanuts and carrots