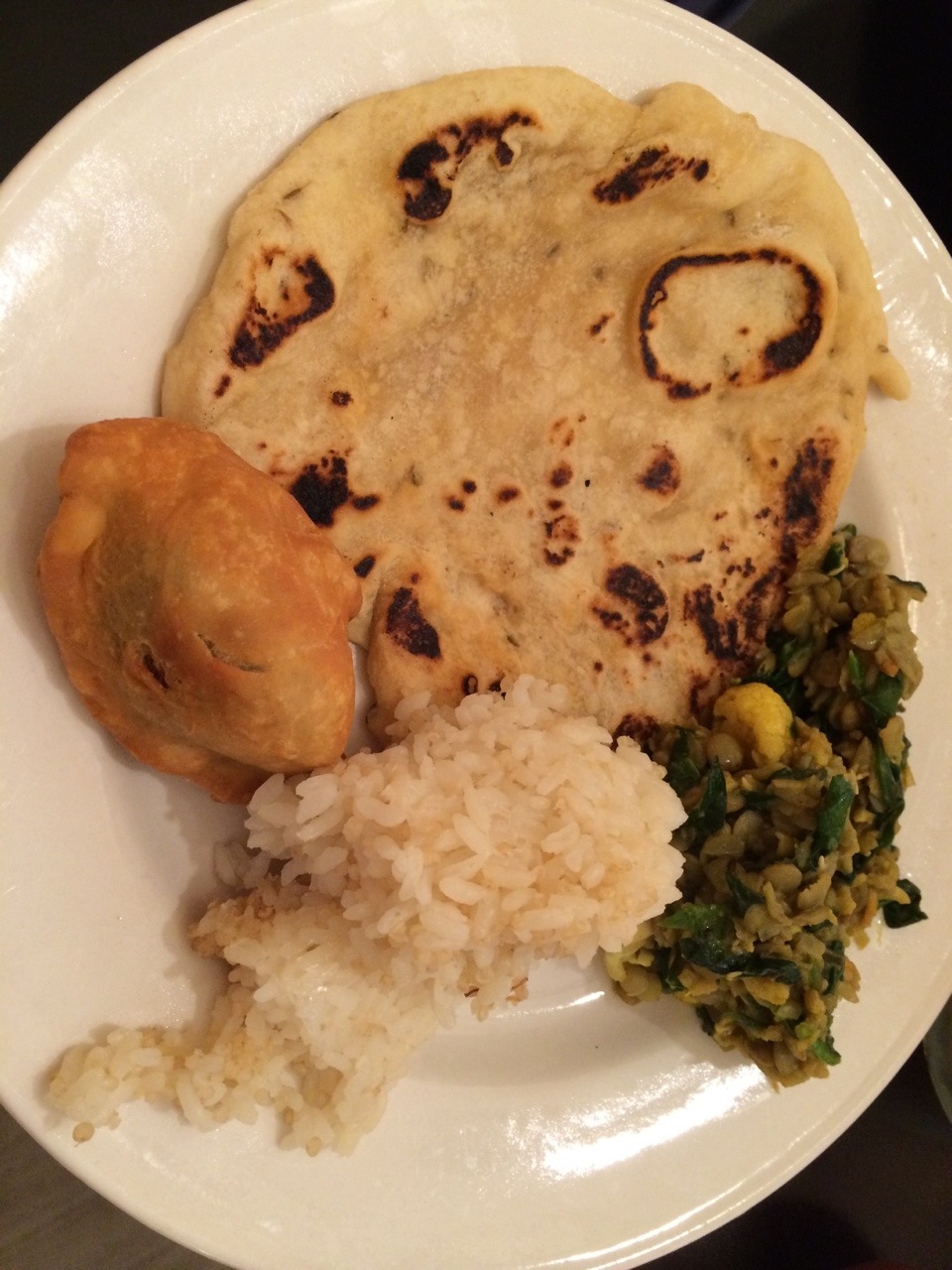 Spinach Daal and Samosa
The daal was okay, kinda reminds me of a southern sauteed spinach. When I first looked up the recipe, I actually was thinking of saag. 
The samosa was good except that the top crease came undone during deep frying for a bunch of them. I realized I didn't apply water to those top creases!
I also omitted certain spices that I can't justify stocking (such as asafoetida, which I've never even heard of).
References: